Our Team
Meet our team of Southern California Real Estate Professionals
Bob Conrad has been the designated broker, licensed in 1969, and owner of Conrad Realtors, Inc. since his father passed him the torch in 1975. Ever since that day, he has successfully brokered thousands of commercial and residential purchases. His background and experience rank him within the top brokers in California.
Known for his ethics and integrity, Bob thoroughly reviews every client transaction to assure that no detail is overlooked and that your investment is never at risk.
An active member of the South Orange County Association of Realtors, Bob has served the organization in the following capacities:
Director (1975, 1984-1987)
Treasurer (1975)
Grievance Committee (1986-1987)
Professional Standards Committee (1986-87)
Arbitration Hearing Panel (1991-1992)
Having grown up in Orange County, Jeremy Conrad has a comprehensive knowledge of the area that translates into exceptional service for his clients. Since joining Conrad Realtors in 2000, Jeremy has personally closed over 750 transactions and produced over $600 million in sales volume. He has the experience to get your home sold, despite any obstacles the market might place in your path. Jeremy's enthusiasm, professionalism and strong desire to be of service to the community have helped hundreds of his loyal clients with their largest financial investment. He ranks consistently among the 1 percent of top-producing agents in the Orange County area.
Jeremy has a long track record of getting top dollar for all his listings and helping customers net the most out of any transaction. His tools include aggressive marketing, extraordinary negotiation skills and a positive attitude. His emphasis on customer service and satisfaction has led to a large referral business from an extensive group of loyal clients and affiliates.
A San Clemente native, Bill Conrad grew up surfing the beaches, skiing the local mountains, and enjoying the California lifestyle. Bill appreciates the beauty and tranquility that Orange County has to offer, all while experiencing it's major transformation over the last 30 years, into a diverse and fun area to live! Bill, who has a bachelor of science degree in communication from the University of Arizona, has been part of the Conrad Real Estate team since 2004. With the complexities of the California real estate market, he has continued to grow a large business of loyal customers among both buyers and sellers in the area. With his local knowledge, positive attitude and aggressive marketing strategies, he has developed into one of the top agents in the Orange County area. He is one of the licensed real estate brokers in the office and can help with any sector of today's complex real estate market. Bill is married with 3 children and resides in the San Clemente area.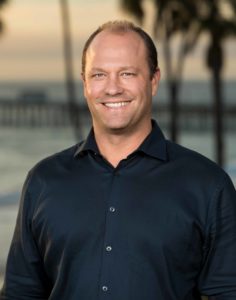 Steve Conrad
Real Estate Agent, Property Manager
(949) 542-8347
(949) 275-1109
BRE 01297404
Born and raised in San Clemente, Steve Conrad is a surf, snowboard,
Free diving, and fishing enthusiast. While enjoying Orange County's abundant recreational opportunities, he grew up watching his parents' success in the field of real estate. He joined the Conrad Realtors, Inc. team in 2006. Steve manages the day-to- day demands of the business. He is a full-time sales agent as well as a property manager specialist. From single leases to full-time management of large apartment buildings, Steve helps clients with their investment properties. His patience, charisma, and reliability make him a pleasure to work with.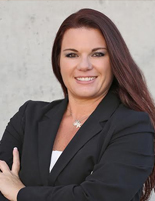 Nicole Maier
Jeremy Conrad's Assistant and Buyers Agent
(949) 370-9492
BRE 01872388
Nicole Maier has been in the real estate industry for 15 years. Before becoming a Realtor she worked as a loan processor for Lending Tree and this is where she learned how important excellent customer service is. She has experience on both sides of the buying and selling spectrum and that is why she is such a valuable resource to both. She has been selling real estate for 6 years, and specializes in representing her clients in the purchase and sale of single family residences and income property within Southern California. She is customer driven & dedicated to achieving results and providing exceptional service from the beginning to the end of every transaction. Her attention to detail, consistency and making sure the transaction is always running smoothly is her biggest attribute. She will work tirelessly to facilitate your goals without compromise.
As a full time Realtor Nicole Maier works hard to always stay on the cutting edge with the latest Real Estate Technology and products for buyers and sellers. She is also a Notary Public in the state of California. Nicole resides in San Clemente with her husband and two children.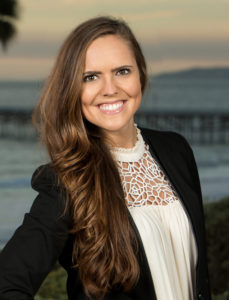 Stacy Gassman
Real Estate Agent, Listing/Marketing Coordinator
(949) 542-8546
BRE 02008922
Stacy Gassman works with the Conrad Realtors team to provide a unique and pinpointed marketing plan aimed at getting the most exposure for your home. She provides all the marketing for the office and takes care of individual property listing coordination, newspaper ads, magazine publications, internet-related advertising, mail advertisements, as well as company event planning. Her dedication and commitment to providing quality marketing services makes her a great asset to the company and a pleasure to work with.
Sarah Gallagher ensures your experience with us is smooth and uneventful. Sarah coordinates with all parties involved in the sale of your home. Escrow, title, appraisal, termite abatement, inspection, lender, buyer, seller, listing and buyer agents are just a few of the many services and people she contacts on your behalf. There are approximately 30 people to coordinate with in any transaction. Sarah consults with the team members on a daily basis, and is always ready and willing to go the extra mile for you.
Kathy Whitaker is proud to be the "face and voice" of Conrad Realtors. Growing up on the beaches in San Clemente and working in her family owned local Real Estate business for many years made the transition into office coordinator for the Conrad Team a natural one. The many duties performed by Kathy that contribute to an efficient office environment include but are not limited to, answering phones, receiving customers, preparing weekly property activity reports, sending mailers, orderly filing and maintaining the office equipment. She maintains and informative and supportive relationship with the Broker and all the agents.
Paul Henry's MBA and 30 years in the business world give him the ability to deliver professional service in the areas of representation, negotiation, customer relations, marketing, technology, sales, and escrow for all real estate transactions.
As a Realtor, Paul provides:
Commitment to customer service through continuous, prompt communications and professional representation.
Marketing services through extensive internet and advertising campaigns, frequent presentations to colleagues, open houses and broker previews.
Negotiations of real estate purchase contracts and timely closing of transactions.
Valuable relationships with new and former clients through an established network.
Seth has served the San Clemente community for the past 13 years as a full time pastor. He holds a Bachelors degree in Speech Communications from Oregon State University and spent several years doing PR and Marketing for a Seattle based record company. Seth has a passion for helping people "come home" and immediately puts others at ease with his warmth and care. He is a dedicated sales agent with a vast knowledge of San Clemente and the surrounding areas.